TowTrack Software
Software for the towing industry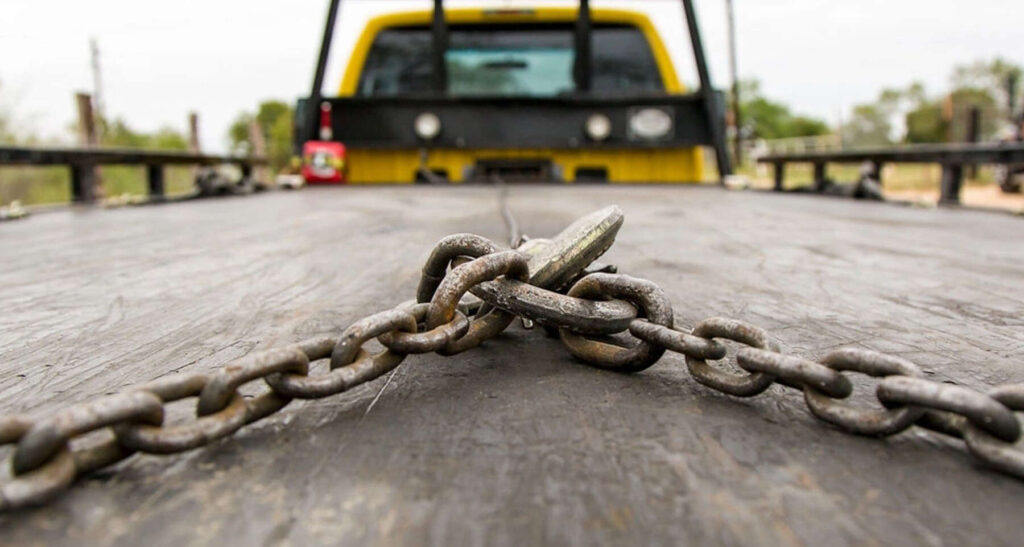 Why Choose Us?
TowTrack has been helping towing companies manage their business since 1997. From impound inventory and lien paperwork to billing and driver commission, TowTrack can keep you organized.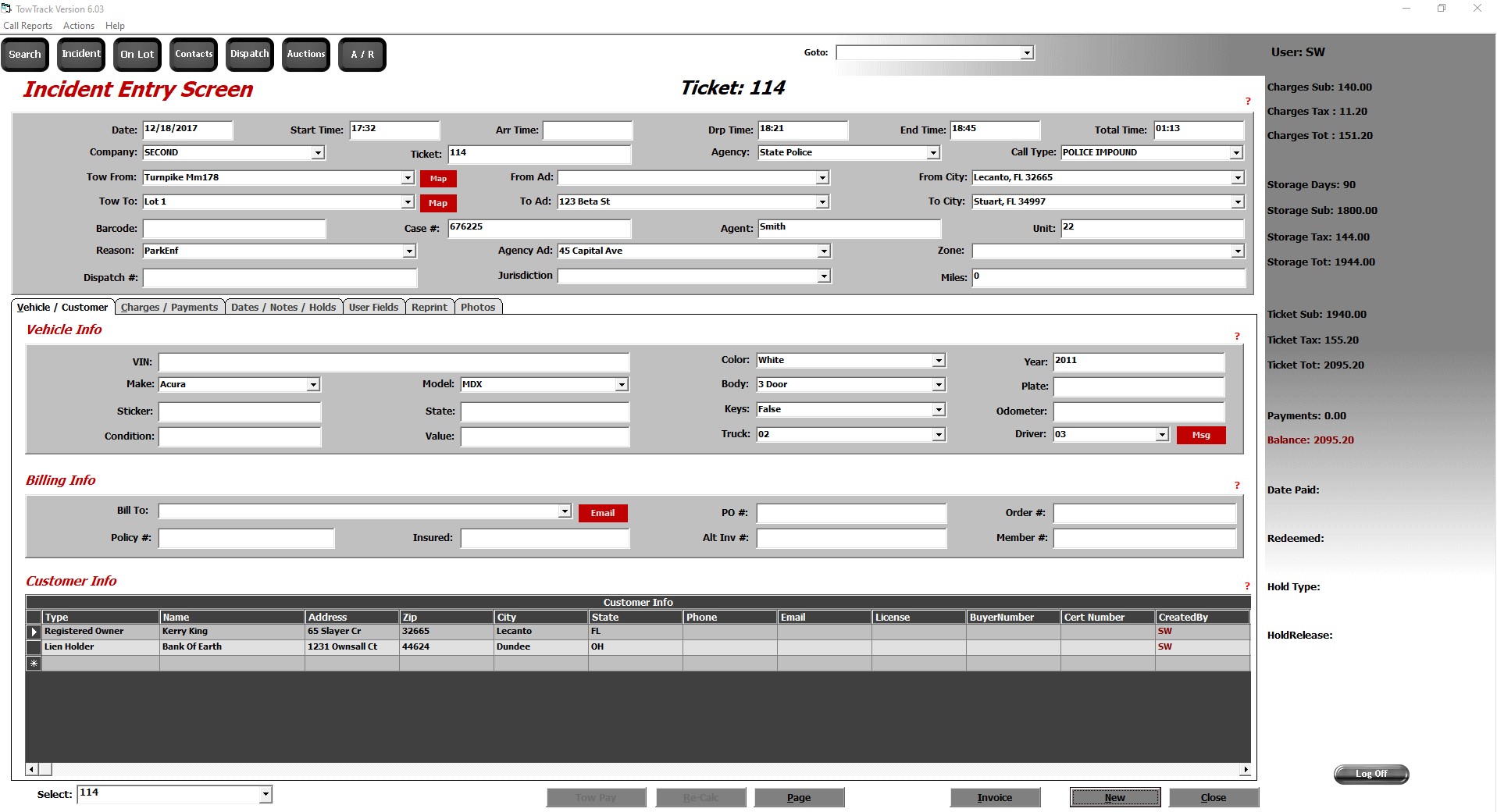 Incident Entry Screen
The main info entry screen is well thought out, comprehensive and easy to use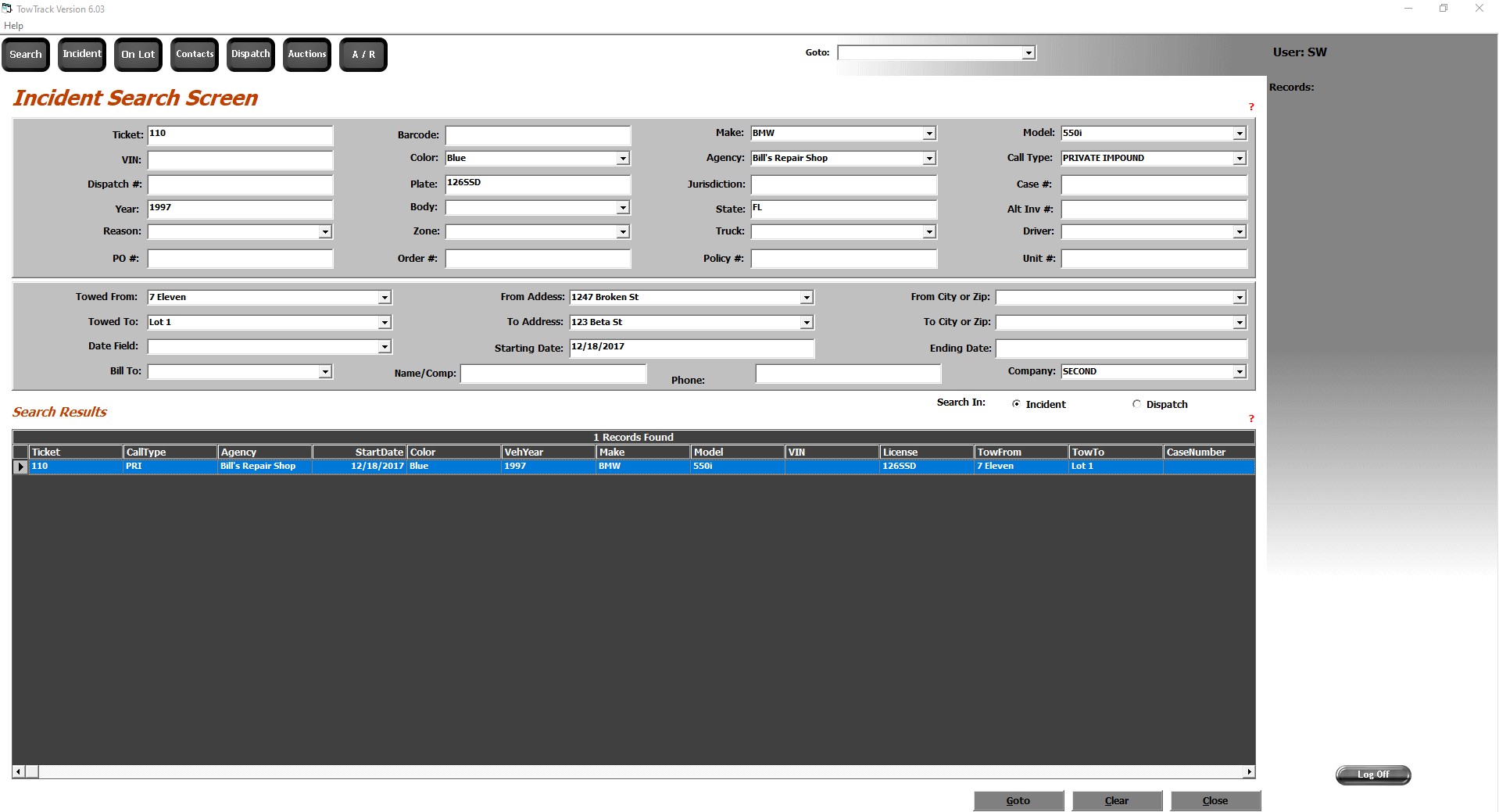 Search Screen
With so many fields available to help find a call, you'll get the information you need in a flash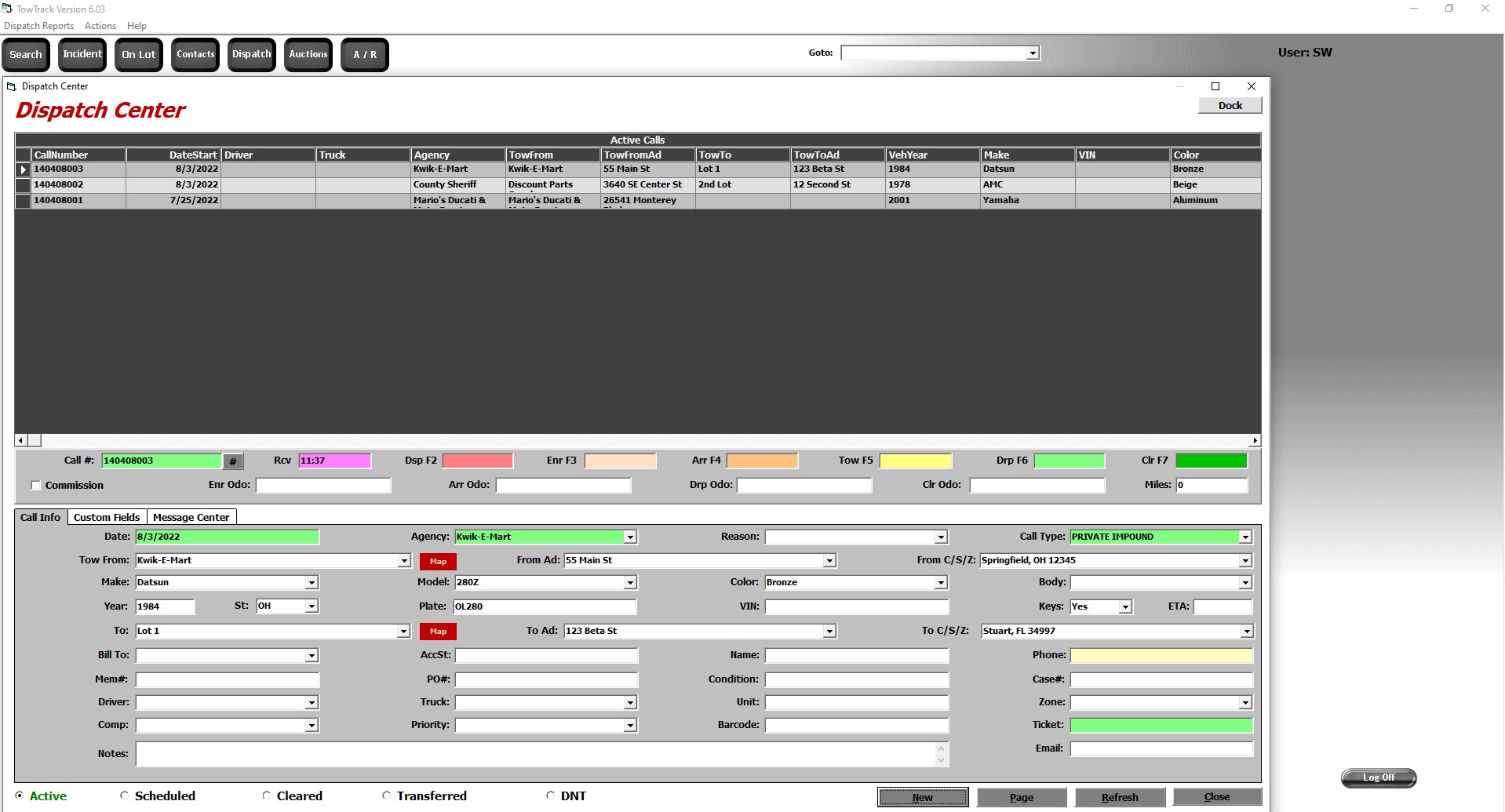 Dispatch Screen
See all of your active calls at a glance.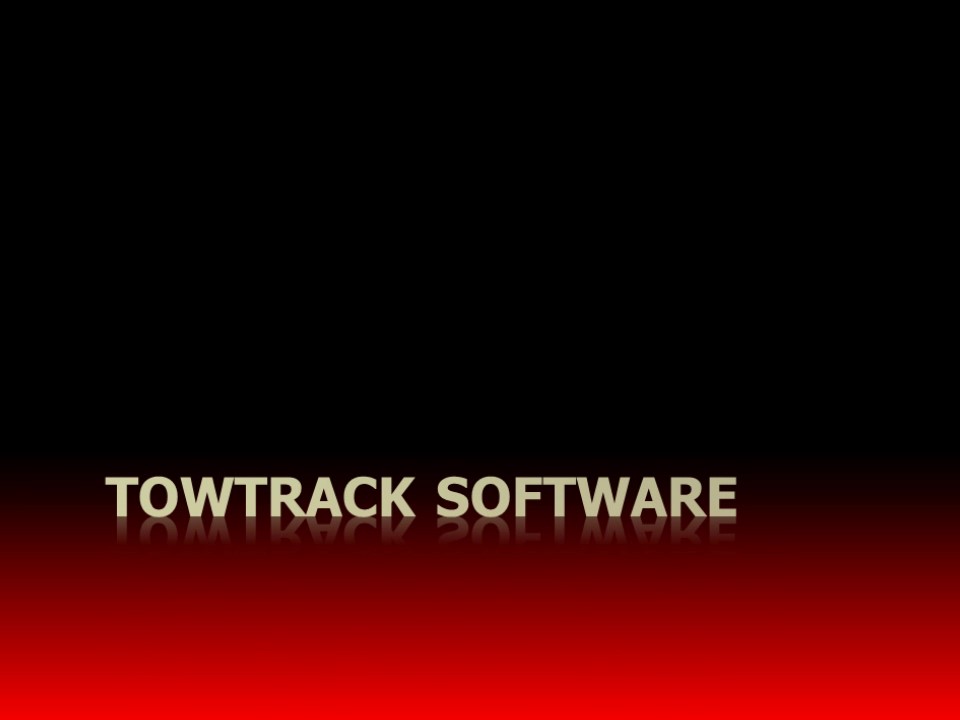 Learn a Little More About What We Can Do
A short video showing you around the basic features of TowTrack.
Contact us for a free demo!
You can get a free fully working demo installed and registered to your company in no time! Why not give us a try?